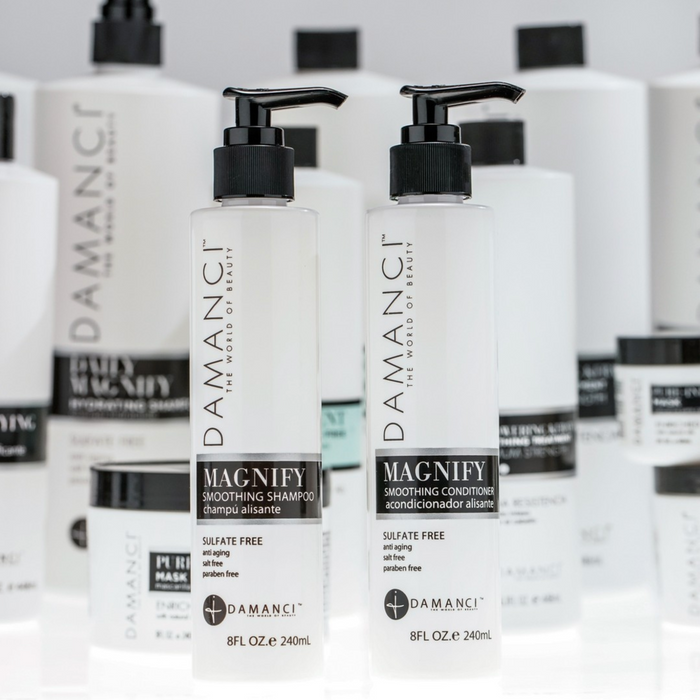 Damanci Shampoo & Conditioner contain no harsh chemicals, parabens, sulfates or salt, and are color-safe. Both are based on a daily-use formula, infused with natural ingredients that promote hair growth and help to bring back healthy, younger-looking hair.
We combine science and beauty to not only make your hair look its youthful best; DAMANCI will also save time. Our products contain the best natural organic ingredients combined innovatively to create the most complete and effective anti-aging products.

Our commitment is to enhance the natural beauty of every woman by continuously providing the highest quality products to everyone around the world. The meeting of science and beauty is what makes DAMANCI a modern lifestyle symbol of simplicity, empowerment and elegance.